Car service at your doorsteps! (+974) 44144445
We Fix Your Car Wherever You're
Golf
Zoe
Fiesta
How It Works
These few steps will help return your car to a working condition
01
Choose YOUR SERVICE
02
Share Your Location
03
Technician Will Arrive
04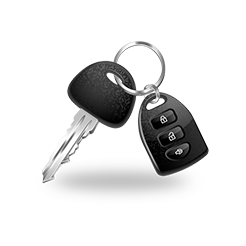 Payment & Handover
Our Featured Services
We offer full service auto repair & maintenance
If your engine is sick or tired we have the equipment to check, diagnose and efficiently fix any problem you may have.
The heart and soul of your car, truck or SUV is the engine; a complex system as vital to your vehicle as your heart is to you.
WIEELZ Automobile van is fully equipped with all parts for you car needs. We offer on site Engine Oil, Gear Oil and Other Oil replacement services.
WIEELZ have special tires service automobile van which offers tire replacement, balancing, puncture and alignment services. We reach to your doorsteps within 30 minutes.
Gear is the most important part in your car you need to take care off. We offer gear lube services along with gearbox replacement, repair and maintenance as well.
Batteries are the boom to the car. Weak battery will trouble all the time. Always check your battery or call WIEELZ. We will fix your battery wherever you are.
We Provide Expert Service
We aim to earn your trust and have a long term relationship with you
Below are some of the many auto repair services we offer:
General Auto Repair & Maintenance
Transmission Repair & Replacement
Fuel System Repair
Exhaust System Repair
Engine Cooling System Maintenance
Electrical Diagnostics
Starting and Charging Repair
Wheel Alignment
Computer Diagnostic Testing
Manufacturer Recommended Service
Brake Repair and Replacement
Air Conditioning A/C Repair
Tire Repair and Replacement
Vehicle Preventative Maintenance
State Emissions Inspection
Emission Repair Facility
Oil Change
Brake Job / Brake Service
Engine Cooling System Flush & Repair
Steering and Suspension Work
We Make It Easy
Get a quote and book a service online. Our mechanics will come to your home or office, even on evenings.
The Service Center At Your Doorsteps
A fleet of more than 100 Units of well-equipped customized mobile auto repair vans
Fair And Transparent Pricing
We offer fair and transparent pricing and provide estimates upfront for hundreds of services on thousands of cars. Book with confidence.
Happiness Guaranteed
We only work with highly rated mechanics. All services are backed by our WIEELZ Team.
About Car Repair Services
Our service facility is independently owned and operated providing full-service repair and maintenance services. We use the latest diagnostic equipment to guarantee your vehicle is repaired or serviced properly and in a timely fashion. Wieelz car repair Expert is an on-site maintenance service established since 2019. We have fleet of more than 100 units of well-equipped customized mobile service van to provide on-site service as per the customer needs.
A dedicated call center
Modern air conditioned mega service center
All kind of automotive work for all brands.
18-Hour Roadside Assistance
Breakdown Services
We Fix Your Car Wherever You're
Customer Reviews
I've been using this garage for a number of years to service both our cars. They are really good, they always have a slot available, work fast and have good prices. Would recommend them without reservations.
Customer Reviews
Car Repair Service has become our service center of choice. Affordable pricing, and quick service. I had my A/C serviced in about 45 minutes while I waited and now the summer heat is tolerable. Great people, great service.
Customer Reviews
I would recommend Car Repair Service to anyone without a doubt! Very professional and reliable. The best customer service and reasonable prices. My go to auto shop from now on and The customer service was amazing, and they were very polite and knowledgable!
Our Pricing Plans
Fixed price car servicing labour charges
Auto Maintenance FAQs
How often should I get engine oil changed?
For a long time, and sometimes even today, the standard practice at many lube shops has been to suggest oil changes every three months or 5,000 miles. To determine the best time to get your oil changed, check the owner's manual of your specific model for the manufacturer-recommended intervals. We have a wide range of technicians and automobile vans. You don't need to go to the garage when the garage can come to you at the same price. Our automobile van will reach your doorstep within 30 minutes.
Can my car get fixed at my home?
We have a wide range of Technicians Automobile Vans. You don't need to go to the garage, when garage can comes to you at same price. Our Automobile Van will reach at your doorsteps within 30 Minutes.
How often should I change my vehicle's timing belt?
Since the timing belt has such an important job, it's crucial to have it replaced regularly. In most cases, there is no indication that a timing belt is becoming worn. Often times, it just breaks. That's why most manufacturers recommend you have your vehicle's timing belt replaced every 60,000 to 100,000 miles.
Do I need to charge my battery after I jump-start my vehicle?
Our recommendation is to drive around for a while after your jump-start to give your battery time to recharge. Moving forward, make sure to unplug and turn off any battery-dependant systems when you are not driving.
How do I know when I need new brakes?
First, check for wear by looking at your brake pads through the spaces between the wheel's spokes. The outside pad will be pressed against a metal rotor. Generally, there should be at least 1/4 inch of pad. If you see less than 1/4 inch of pad, you may want to have your brake pads inspected or replaced.
We Repair All Makes of Automobiles
We work with all makes and models of vehicles